Automate and Elevate Your eCommerce Google Ads Campaigns
PPCDATAFEED is your go-to tool for effective, feed-based Google Ads management.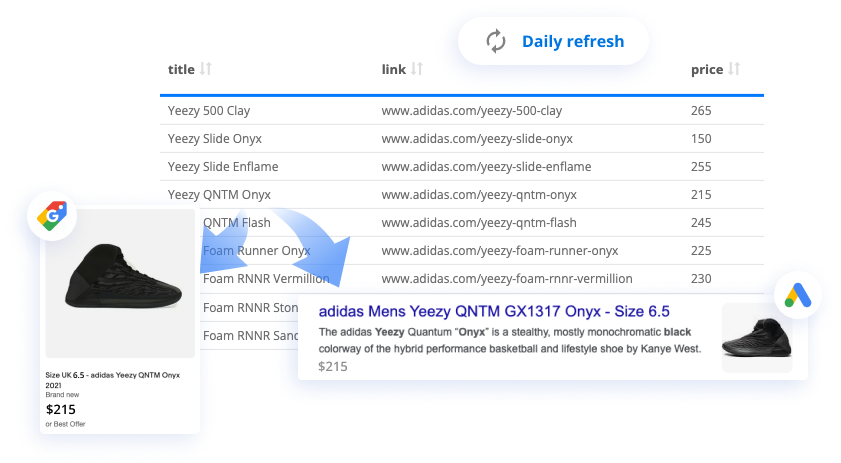 Unleash the Power of Advanced PPC Automation
With our innovative tools and features, you can create dynamic campaigns and improve your PPC performance.
Automated Campaign Generation
Create campaigns, ad groups, product groups, ads, and keywords automatically, ensuring your ads link to the most relevant landing pages.
Keep your ads up-to-date with your inventory changes with dynamic ads based on your product feed.
Performance Report Integration
Use Google Ads performance reports as a data source, enabling campaigns creation and management based on actual account data.
Boost your ads performance with powerful optimization rules that can be customized to meet your specific needs.
Reap the Rewards of Superior PPC Management
Enjoy a plethora of benefits that come with using our powerful PPC tool.
Automate as much as 80% of your eCommerce Google Ads campaigns, saving you time and resources.
Keep your advertising in sync with your inventory for accurate, real-time promotions.
Make data-driven decisions with Google Ads performance reports to optimize your campaigns.
Use our powerful rules to optimize your ads, improving performance and boosting ROI.