Unlock Success with Advanced Data Feed Optimization
Harness the Power of Streamlined Feed Management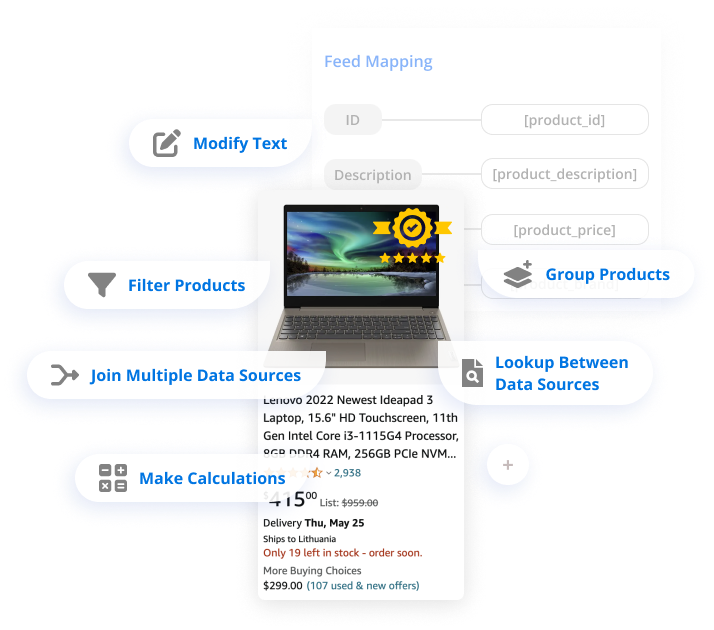 Harness the Power of Streamlined Feed Management
Our dynamic features are designed to make your product feed management effortless and effective.
Swiftly exclude worst-performing, out-of-stock, or undesirable products. Streamline your feed with precision and ease.
Propel your special sales with date-based optimizations. Stay relevant and timely with your marketing campaigns.
Amplify your ad visibility with our efficient feed optimization tool. Enjoy higher CTR, lower CPC, and increased ROAS.
Discover the Benefits of Optimized Product Feeds
Our platform brings you the benefits that matter the most to your business's growth and success.
Optimized product feeds are the key to building successful shopping campaigns. Outshine your competition with our advanced tools.
Your feeds are updated and sent to your channels every day, including automatic addition of new products.
Avoid back-and-forths with shopping channels. Review your feed for issues such as missing or invalid data and save precious time.